– Over 90 years of experience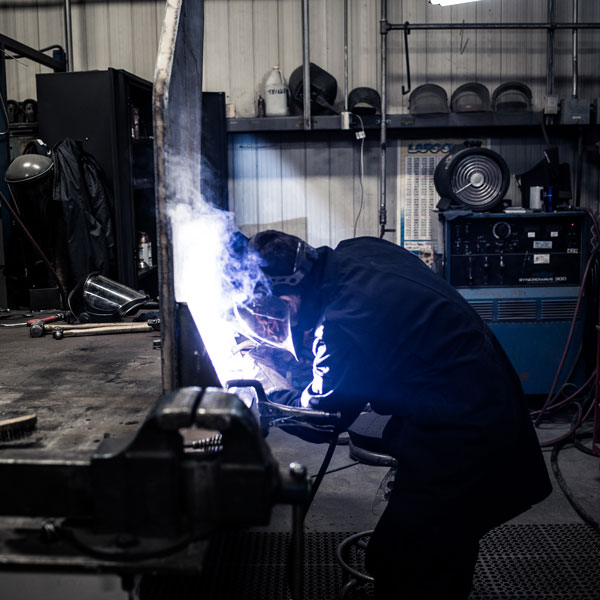 Decades of expertise at the service of your vision
At Industries Rainville, there are no limits to what we can do for you, and we'll do it impeccably. Because 90 years of experience builds skills. For nearly a century, we've been listening to our customers and evolving with them to ensure that we offer them what they really need at all times. Meeting your oversized challenges has become our daily life, and we have the means to achieve your ambitions.
At our facilities today, you'll find all the necessary equipment and resources to offer you turnkey service. The proof is in the results: knowing projects will be delivered on time and that the tool you receive will be flawless and provide astounding precision and reliability. At Industries Rainville, quality control is central to our operations, and we're proud to deliver on papier as well as in steel.
A range of experts working as a team under one roof
You don't see a machine shop where machinists, welders and engineers with many decades of experience work together under one roof everywhere. The Rainville signature will make the difference for your projects. We're also proud to hold Marchandise Controler and Canadian Welding Bureau – division 2 (CWB-2) accreditations, which allows us to call upon a welding support engineer when a project requires such expertise.
Guided by a passion for their profession, each member of the team takes charge of manufacturing your tool from start to finish, as if it were their own.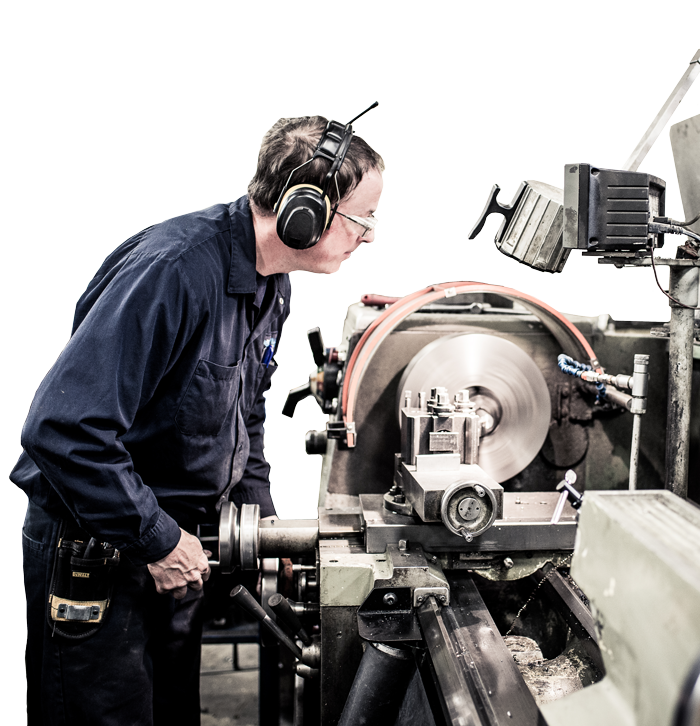 Customized solutions for large-scale needs
What does this mean in concrete terms? Here's an overview of some of the services we offer:
To get the measure of our know-how, you need only entrust us with the manufacturing of your tools, including lifting or positioning tools or any other tool necessary for your optimal functioning and productivity! Design, machinery, welding, electrical, hydraulics or pneumatics, painting, quality control tests… Whether you come to our door with a plan, an idea, or a tool to replicate, we have the expertise and equipment to make your project a success.
Right from the quote stage, our team gets to work to outline the complete process to produce your tool, our manufacturing guide in other words. For you, this guide represents a guarantee of receiving a fair assessment every time. For us, it represents the certainty of having everything in hand to carry out your project in a well-thought-out way.
Design
Do you need our help to design your tool? Whether your project is in the aeronautics, rail or a forward-looking field, the breadth of our engineers' experience and creativity has prepared them to think as big as you do and move your project forward. Let us draft the technical specifications to create the solution that meets your needs.
Manufacturing
Do you have a game plan in hand? That's great! Our team of experienced machinists and welders will leverage the full potential of your project. First, your technical drawing will be studied carefully, and if necessary, we'll propose some alternatives to simplify the design of your tool, or further promote its stress tolerance.
Reverse engineering
Have you been working for years with a proven tool, but the original design plans are no longer available? No problem. Our team has the necessary skills to reverse engineer it! By observing your tool in place, we can design it and improve it, if necessary.
Our services also include the repair and maintenance of existing tools.
State-of-the-art equipment
Rainville's machinery park houses an impressive array of state-of-the-art equipment that's always meticulously calibrated. These include extremely precise CNC robots, a laser that can measure up to 100 feet in front of it to the nearest five thousandth, ovens to solidify and temper your parts so that they're more resistant to wear and presses to perform load tests.
Our facilities also feature a liquid painting service. Also, for projects that don't include this step, black oxide medium is used as needed to protect a part before assembly.
Certified work
Material certificates, treatment certificates, electrical certificates, CA, UL… Rainville also provides the assurance of certified work at all stages of tool production. And we take things one step further yet. Once a tool is completed, our team performs a complete inspection using portable and handheld CMM machines to certify that the measurements match the drawings. Strength tests are also performed to ensure that your tool will withstand four to five times the required weight.
For you, this guarantees you'll receive a high-quality tool that fully matches the design and is completely safe. You'll receive an inspection report, as well as all the certificates issued during production. Finally, a complete electronic report is permanently archived in our files and allows us to provide you with all the specifications and technical information related to your project whenever you need them.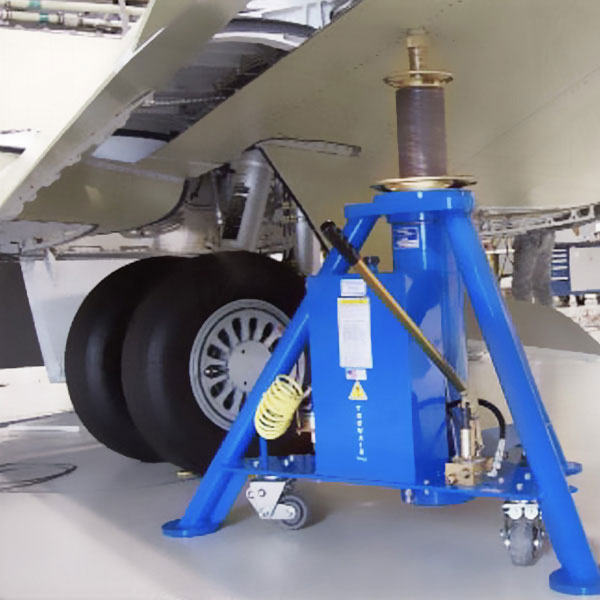 It's no coincidence that lifting equipment design and manufacturing is currently one of our most popular services. Over the years, Industries Rainville has developed a solid expertise in this field, and the biggest players in the aeronautics and rail industries frequently called on our services. Each solution manufactured within our walls is certified according to the safety standards in force.
Nearly a century of expertise in this field has prepared us to meet your hydraulic design challenges. No matter how complex and oversized your project may be, nothing is beyond the reach of our team, which will produce extremely precise custom-made cylinders for you.
YETI snow removal system
YETI snow removal system
Do you manage a truck fleet? Make safe driving a priority! When the winter season arrives, it can be difficult to deal with the snow and ice that accumulate on trailer roofs. Once a truck is in motion, a poorly cleared trailer can be a real danger to road users.
Industrie Rainville offers you THE best trailer roof de-icing system currently available worldwide. Ahead of its time, YETI is an all-in-one automated system that blows away snow and scrapes away ice that has accumulated on any truck trailer in an instant. Not only is YETI powerful, it's 15 times faster than two men assigned to the same task, so it increases your productivity while promoting safe road travel. Let YETI work for you!
Tronair Service Centre
Tronair Service Centre
Industries Rainville is proud to offer the only Tronair maintenance centre in Canada. Thanks to this certification, our team provides technical support to various Canadian airlines each year.
Services offered:
Inspection;
Repair;
Pressure tests;
Weight tests;
Certifications;
Maintenance of a computerized record of inspections (date, repairs, tests);
Inspection follow-up at the frequency required by safety standards;
Inspection appointment scheduling.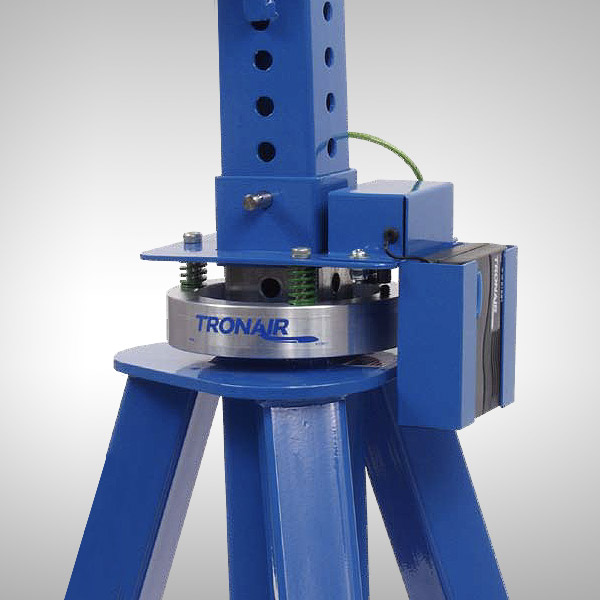 Discover the Rainville difference for yourself!​
It's simple
to contact us!